Home

 >
Company Profile (Policy)
Mission statement and company policy
Commitment to improving the Earth's environment through geotechnology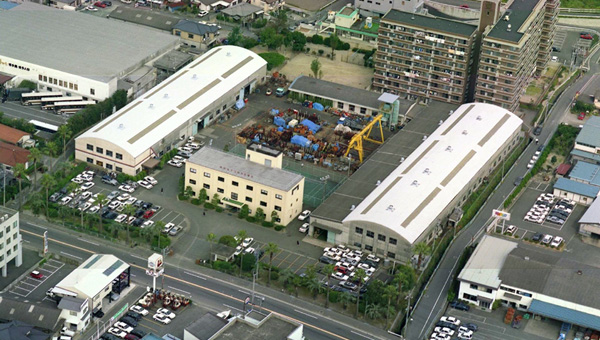 The origin of our company foundation dates back to 1933. The current company name, TOHO CHIKAKOKI CO.,LTD. was given in 1946 at the time of the company's redevelopment after World War II. For 88 years after our foundation and for 75 years after our redevelopment, we have strived under the name: "TOHO of technology and quality" and established ourselves as a global manufacturer of drilling machines through such activities as geological survey, soil improvement, and resources development. Our products are highly regarded in the domestic market, as well as abroad. We strive to provide a wide range of distinguished services used primarily for urban development, resource development, and environmental protection.
Much of the technology in space exploration that was once a dream has virtually become reality today. Compared to the exploration of space, the development of the ground right beneath our feet is still in its infancy. However, the current Earth's environment is deteriorating much faster than we expected.
The most important mission given to humankind in this century is to stop global warming, which is progressing at a furious speed, and to prevent the worsening of the Earth's environment resulting from desertification. We believe that it is our social commitment to help society face these problems that could change the destiny of the Earth while making maximum use of our experience obtained from engineering and geotechnology. We constantly strive for this.
Yukinori Okamoto
President
TOHO CHIKAKOKI CO.,LTD.